About
CareDirector Integrate is an app designed for mobile social workers, this app interfaces directly with CareDirector case management software, to allow social workers access, and edit, schedule and client details while on the road.
CareDirector Integrate was built using Xamarin Forms, and is available on Android, iOS and Windows platforms. This app was developed with a full user-centered design process, including user interviews and surveys, high fidelity wireframes (using Adobe Illustrator) and high fidelity, interactive prototypes (using Adobe XD and Jquery Mobile).
Wireframes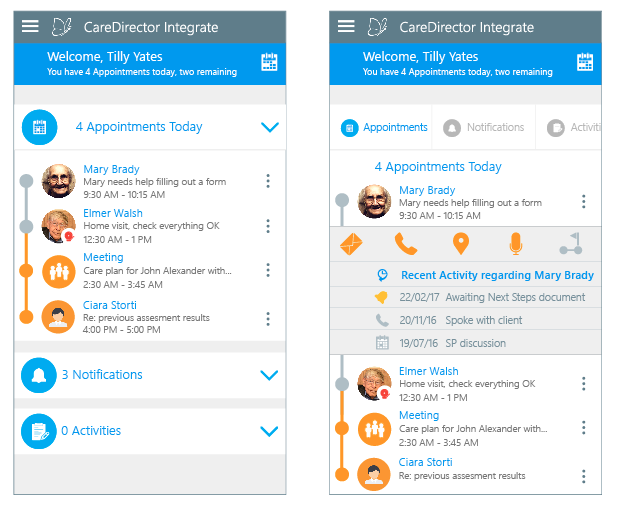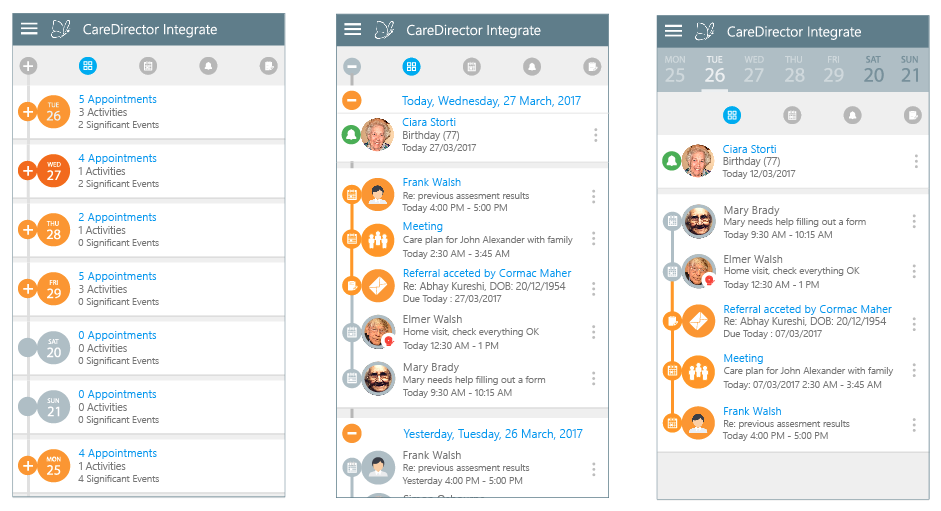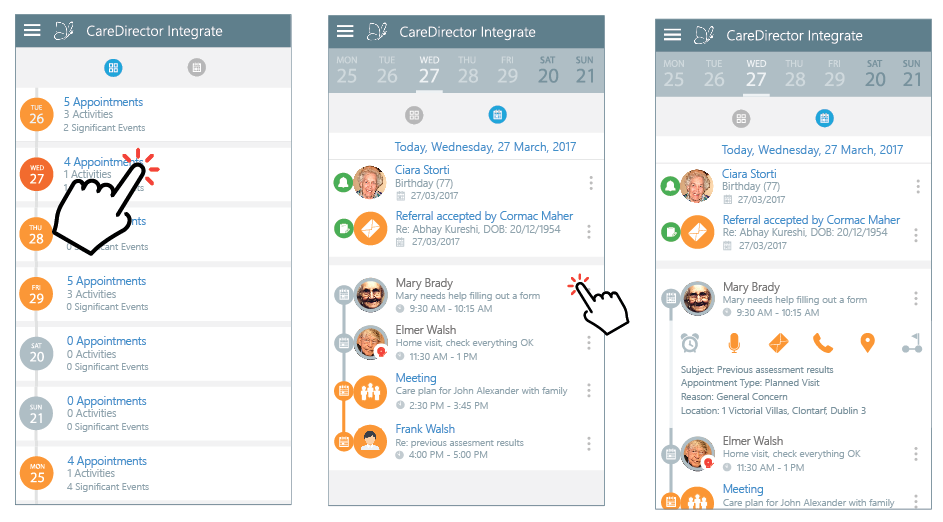 High-Fidelity Interactive Prototype
This interactive prototype, built using Adobe XD, is a walk-through of the app landing page. The landing page page acts as a diary of appointments and important daily events for social workers.
Each diary listing contains quick links to the social workers' clients' details, appointment details, and links to mapping, and call, SMS and email functionality.
The prototype simulated a typical scenario for a social worker, and was used to gather feedback from stakeholders.
CareDirector Integrate Preview
Preview video recorded on 5.7″ Android device, using AZ Screen Recorder.