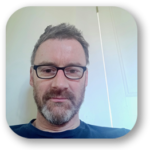 I'm a Senior UX designer, working for One Advanced software in Dublin, Ireland.
As UX designer I work with three separate products, CareDirector US, CareDirector UK, and CareWorks' mobile app, Integrate. I am responsible for the research, wireframing, accessibility, prototyping and design of all UIs, and related web portals.
I have over eleven years experience working in UI and UX design, before that I worked as a web designer.
I studied Industrial Design in IT Carlow followed by a PgDip, with distinction, in UX design in IADT (Institute of Art Design and Technology) Dun Laoghaire. I'm starting a one-year research MSc, in IADT in October 2019.
I have another site, www.crUX.ie, which is an ever-growing library of bite-sized descriptions of the psychological heuristics and principles, found in UI and UX design.
I have experience:
Designing for the web (HTML, CSS)
App design (Android XML, Windows XAML)
Responsive design
Accessibility (WCAG, Section 508)
Accessibility audits
SEO
Software and Apps I use:
Adobe Creative Suite – Photoshop, Illustrator, Dreamweaver
Adobe XD
Axure
InVision
Marvel App
Microsoft Blend / Silverlight
Proto.io
ProtoPie
Visio
Visual Studio
Visual Studio Code
Xamarin Forms
Accessibility
In my current role, designing for the social services sector, accessibility compliance is a legal requirement. I have been responsible for the management of three successful accessibility audits, of public portals CareWorks performed, by the Wales-based, Shaw Trust, for Section 508 compliance, AA compliance, and AAA compliance.
I have experience designing for and testing with:
Accessibility Testing / Design
JAWS 11
Dragon NaturallySpeaking
Colour Contrast Analyzer
CSS based designs
W3C standards compliant (x)HTML & CSS.
Other Stuff
This portfolio only covers a small part of my body of work. If you would like to see more samples, of any particular type, please contact me.