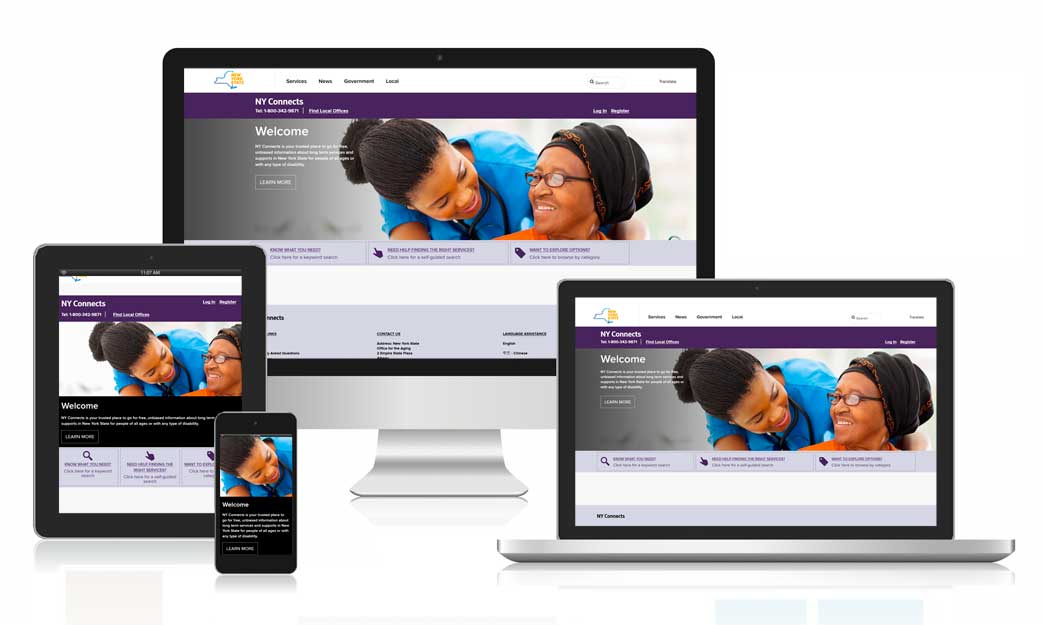 New York Connects Resource Directory is portal, designed and built for the New York State Office for the Aging. It allows users source unbiased information about long and short-term supports in New York State, for people of all ages, and with any sort of disability. Information can be found via a keyword search, a guided search, and by browsing categories. A logged-in section allows registered users save searches and download personalised support plans.
This portal is built to AA accessibility standards, and is fully responsive.
I was responsible for all UI artwork and design, accessibility design, responsive design, front-end and CSS coding, and the management of the successful accessibility audit and certification of the portal by the Shaw Trust.
PS: Some design elements, such as the purple used throughout the site, the white navigation bar at the top of the page, and page footers were required by New York State branding guidelines.
You can visit the New York Connects Resource Directory here.