Data from all three forms of research were fed into the personas and empathy maps, these personas would become the voice of the user throughout the design process, allowing a better understanding of which problems to solve, and how, as seen through the eyes of the user.
The personas were to be primary users. Two distinct personas were chosen, with different needs:
3.1 Samantha O'Connor
Samantha works in a design agency as digital content manager, she is 39 years old and has two young children, aged three and seven. Samantha considers herself to be a "Foodie".
Samantha is computer literate, and when not working she enjoys trying new recipes, she uses the web extensively for finding new recipes and researching activities for her children.
3.1.1 Samantha's Empathy Map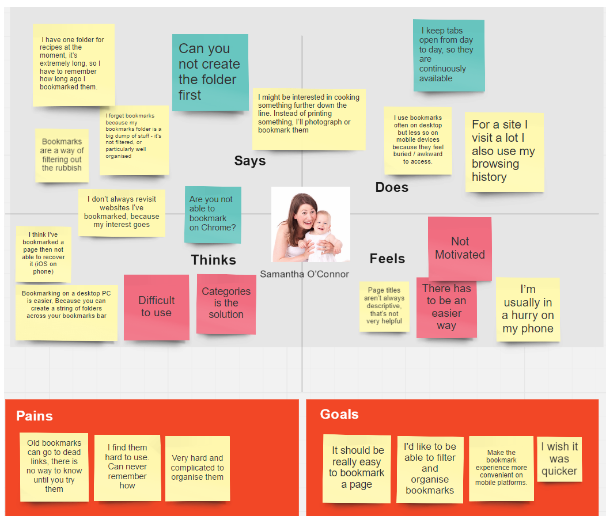 3.1.2 Samantha's Persona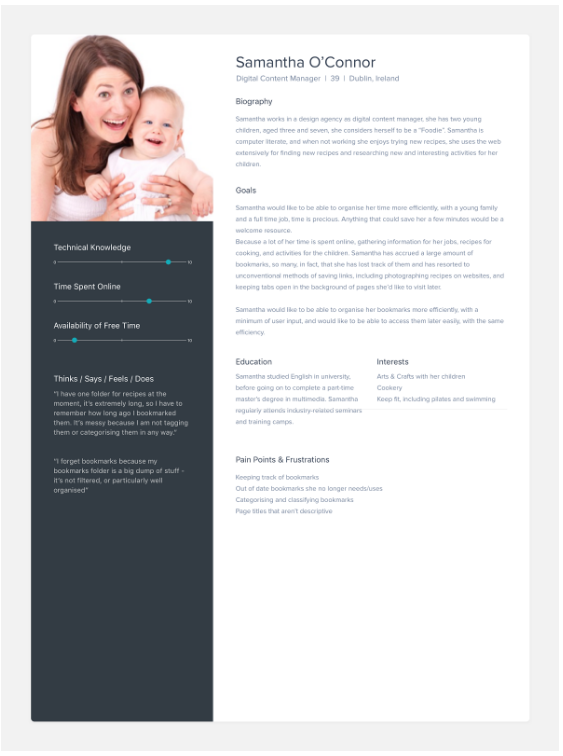 Figure 15. Samantha O'Connor persona (view hi-res PDF version)
3.2 Claire Prendergast
Claire Prendergast, a 35 year-old clinical consultant. She regularly travels the country visiting various hospitals, where she gives training and advice about new developments in medical technology.
3.2.1 Claire's Empathy Map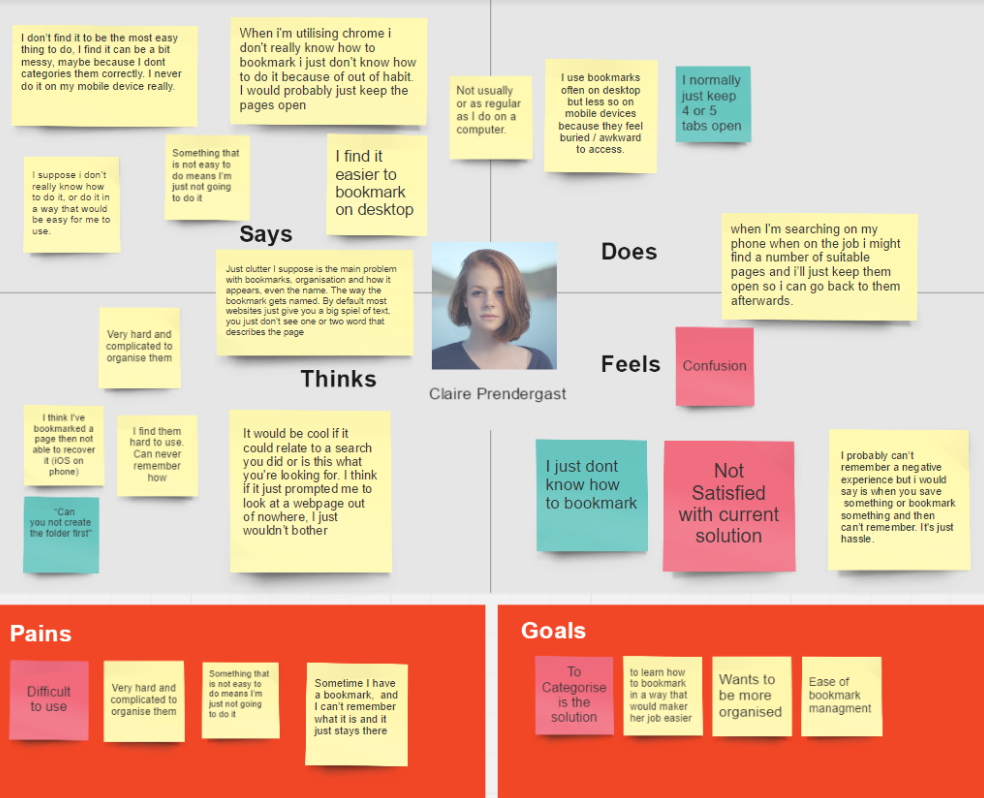 3.2.2
Claire's Persona